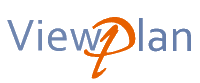 Brewery Management Software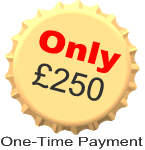 The ViewPlan Brewery Management System has put in the hours to become the most popular integrated management system of choice for UK micro-breweries. With 10 years of proven service, it offers unbeatable value for money.
When running costs matter

We totally understand the importance of keeping running costs down. With a one-off payment approach, the ViewPlan Brewery Management System is a desktop application that offers a total cost of ownership that is much lower than typical monthly subscriptions, giving you a great return on your investment. We also have a price promise NEVER to increase the system or support costs, EVER - so you'll always know where you stand.
The system can run either on your local computers or cloud hosted desktops for full remote access. So, if you're interested in saving around £1000 year on year vs a typical monthly subscription system, read on ...
When functionality matters
Every system claims to be the best at 'this' and the best at 'that'. We prefer to let you decide things like that. However, there's one thing everyone agrees on ... the ViewPlan Brewery Management System has functionality that packs a mighty punch!
A fully integrated system delivering a vast amount of functionality and unbeatable value for money.
Integrates with Xero & QuickBooks, with export options for all other accounts systems.
Increases efficiency, saves manpower and allows you more time to get on with what you do best!
10 concurrent user licence as standard.
One-off fixed price ... there are no monthly charges or additional modules to purchase.
Optional Maintenance & Support option to provide on-going support & system updates to ensure you've got the latest functionality and stay compliant with the latest legislation, etc. You get the first 6 months FREE, after that you can decide if you'd like to continue with the option at £90 per year.
Relax ... it's all taken care of

Imagine having your business critical information to hand, all within a few mouse clicks ... knowing your product details, brew plan, tank levels, stock levels, batch tracking, cask tracking, duty return, customer details, orders, invoices, sales statistics, documents and more ... are all being safely taken care of by a helper who's available 24/7, will always do what you want, doesn't answer back ... and won't even ask for a pay rise!
The perfect employee
The ViewPlan Brewery Management System is your perfect employee. A fully integrated & comprehensive suite of functions help manage all of your business critical information with ease. It's a great asset for keeping your auditors happy and also when seeking accreditation, such as SALSA.
Core functions include ...
Brew management & planning
Brew recipes
Tank levels
Product packaging
Ingredient stock control
Inventory management
Batch tracking
Cask tracking & labelling
Duty Return
Task list & reminders
Customer & supplier profiles
Customer & supplier orders
Tele-Sales call lists
Delivery schedules
Delivery route optimisation
Delivery notes, invoicing & payment
Document Management
Accounting info
Reporting & map views
Integrates with Xero & QuickBooks accounts systems
Exports to all other accounts systems
And more!
For a more detailed look at the functionality, see the Overview.
You're in control

Our brewery management software incorporates a comprehensive database with flexible configuration options, which allow you to manage your information as your business grows; new products, pricing, customers, fermentors, conditioning tanks, etc. can all easily be added, updated and removed by you, using an easy to use interface.
Getting exactly what you need

As part of our standard service, we work with you when setting up the system to ensure that your information is loaded correctly and the system is operating exactly as expected. We offer ongoing support if needed and can also provide additional training for your staff.
Contact us today to find out how the ViewPlan Brewery Management System can help you and your business.