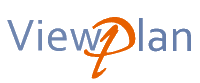 About Us
ViewPlan is made up of a small team of skilled engineers & developers with over 15 years of software design, development & support experience, including the use of Computer Aided Design & Drafting systems. We're extremely flexible and are able to work on projects ranging from long-term corporate contracts to a couple of days work.
We have provided solutions & support to the following business sectors ...
Engineering
Construction
Manufacturing
Real Estate
Retail
Food & Drink
Sports & Recreation
We are flexible when dealing with clients and always strive to meet requirements exactly. The combination of our high quality services, our commitment to you & your business and our extremely competitive rates make ViewPlan unbeatable value.
Keeping it Simple
If you're expecting to see lots of eye-catching 'fluff' on our pages, you'll be disappointed - we prefer a more simplistic approach for this type of information. Also, our website does not use cookies or advertising/marketing trackers.
Pause for thought ... although much of the information available via the internet is 'free', it's predicted that by 2025 the internet will consume 20% of the world's global electricity. With the ever-growing volume of data being created, shared and harvested across the internet, small changes can make a big difference. Keeping it simple is one approach.
Contact us today to find out how we can help you maximise the efficiency of your business processes and save you valuable time, effort & money.