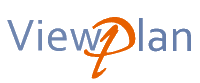 Professional Floor Plans
ViewPlan produce professional floor plans at extremely competitive rates via a fast and reliable service.
Plans are formatted to suit your individual requirements giving you a unique and distinctive design. We charge on a per floor plan basis and invoice monthly. There are no fixed charges and you control how many instructions you send to us.
Benefits
Increases the value of your services
Distinctive sales particulars
Reveal the true potential of the property for buyers
Convey details in an efficient way, reducing the need for lengthy descriptions
Set your business apart from your competitors
Allow staff to become familiar with property layouts prior to viewings
Contact us today to for a FREE trial and to see how we can start to help save you time, effort & money.