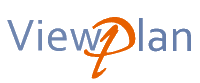 Business Software Solutions
ViewPlan design & develop business software solutions, tailored to your exact needs. Our solutions & services offer excellent value for money, ensuring you maximise the return on your investment. We have a vast amount of experience in a wide variety of business sectors, delivering solutions to SME's in functional areas such as ...
Business Management Systems
Brewery Management Software
Engineering Data Managment
Inventory Management
Academy Football Data Analytics
Document Management
Data Manipulation
Legacy Data Migration
AutoCAD Customisations & Development
MS Office Customisations & Macros
Contact us today to find out how we can help you maximise the efficiency of your business processes and save you valuable time, effort & money.
Property Floor Plans
Floor plans are an essential marketing device for Estate Agents. Offering distinctive floor plans as part of your services can help your business to remain competitive.
ViewPlan produce professional floor plans at extremely competitive rates via a fast and reliable service. Plans are formatted to suit your individual requirements, giving you a unique and distinctive design.
Contact us today for a FREE trial.